Dr. Geoffrey Hicks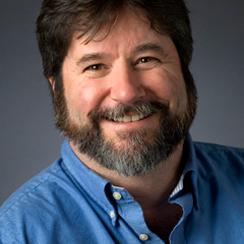 Dr.
Geoffrey Hicks
CIHR Canada Research Chair in Functional Genomics
Manitoba Institute of Cell Biolog
University of Manitoba
Manitoba Institute of Cell Biology
675 McDermot Ave. Rm. ON5029
Canada
Add to address book
Dr. Geoffrey G Hicks is Director of the Regenerative Medicine Program and an Associate Professor of Biochemistry & Medical Genetics in the Faculty of Medicine at the University of Manitoba. His research labs are located at CancerCare Manitoba, where he is a Senior Investigator of the Manitoba Institute of Cell Biology, and Director of the Mammalian Functional Genomics Centre. He obtained his PhD in 1991 from the University of Manitoba for his studies on the p53 tumor suppressor gene in the lab of Dr. Michael Mowat. Pursuing his interest in cancer biology, Dr Hicks held National Cancer Institute of Canada postdoctoral fellowships at Massachusetts Institute of Technology and Vanderbilt University School of Medicine. With Dr. H. Earl Ruley he developed a novel gene trapping technology as a genetic strategy to identify recessive genes in mammalian cells. Dr Hicks was recruited back the University of Manitoba and as a Canada Research Chair in Functional Genomics he developed several high throughput platforms for gene trapping and gene targeting in embryonic stem cells; including the recent International Knock-out Mouse Consortium initiative to create a public embryonic stem cell resource of knock-out mutations for all coding genes in the mouse genome. Dr. Hicks' research program focuses on the related RNA binding proteins, TLS and EWS, to identify the transforming potential of these genes in acute myelogenous leukemia and Ewing sarcoma, respectively. His research team is currently examining the functional role of these proteins on cancer- and stem cell-associated microRNAs. His Mammalian Functional Genomics Centre is focusing their expertise in genetic engineering and transgenic technologies towards developing mouse models of human disease for the discovery of gene function in vivo and as physiologically relevant models for pre-clinical trials.